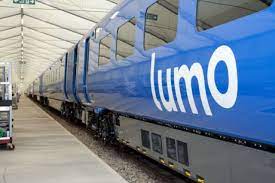 The worst day of the year for the railways in the UK isn't when storms, floods or snow do their worst to cripple the network. It's on that one day in August when the ritual above-inflation rise in fares is announced for the next New Year. 
By the same token, the best day for motorists is budget day, when the Chancellor announces the continuation of the freeze on fuel duty – 11 successive years, to date.
People will put forward many reasons for preferring the car to the train – convenience, room for plenty of stuff, avoiding people, a guaranteed seat – but a popular one will be cost. And those annual announcements of ticket price increases, linked to the Retail Prices Index (RPI), is a very public reminder that fares are high, and going higher.
Reason in vain with these reluctant many reluctant that, with a railcard, there are bargains galore to be had – even if to find them can require diligent research on the train companies' websites or on Trainline. They just want fares to be cheaper, overall.
And then, this week, along comes Lumo. It pulls out of the future-of-trains siding, a new company launching itself on a prospectus of low fares. There must be few examples in the entire history of railways in the UK of a train operator with such a bold, and distinct vision.
Lumo, which is part of FirstGroup, starts running its electric trains in October on the East Coast mainline between London and Edinburgh. It promises that 60% of single fares will be £30 or less. I checked, and yes, some were showing up at under £20, with a railcard discount (usually around 33%). And the trains Lumo will operate will be brand-new ones it bought itself, not some other company's refurbished castoffs. 
The taunt that British rail fares are higher than Europe's, and its rebuttal by some https://www.seat61.com/uk-europe-train-fares-comparison.html, is not really relevant. 
The more appropriate statistic is that UK fares are higher now, in real terms, than they used to be.
In January 2018 fares across all operators were 20% higher in real terms than they were in January 1995; the average annual real increase has been 0.8%. Fares have increased fastest amongst long distance operators. House of Commons Library, https://commonslibrary.parliament.uk/research-briefings/sn06384/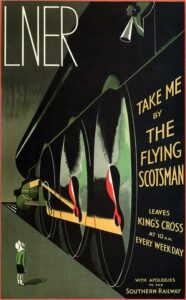 The question now, with the effects of climate change so evident, is how can drivers and airline passengers be persuaded to instead use the train, and in big numbers? Offering lower fares, and reversing this inexorable year-on-year increase seems to be the most obvious way.
It would appear that additional trains can be accommodated on the East Coast Main Line because there is spare capacity, even around the busy King's Cross tunnels. It is not clear if there is sufficient spare capacity for Lumo to operate on other lines, such as Euston to Birmingham, Manchester, Liverpool and Glasgow, if the company wanted to expand its services. After all, making more capacity on this line is one of the arguments in favour of building HS2. Another line where Lumo might operate is the electrified Paddington to Cardiff line. 
The irony of Lumo's new service on the East Coast Main Line is that it competes both with private enterprise easyJet and state-owned railway company LNER. The government could intervene to potentially put it out of business by matching, or even undercutting, its fares, although this is unlikely. 
In the climate crisis it is in all of our interests that more people travel by rail, and that there are cheap seats, and lots more of them, to attract those travellers. It will be interesting to see what low fares initiatives come out of the the forthcoming Great British Railways rebrand. 
But if Lumo proves it can be done, that it can offer Easyjet-level prices and still make a profit, the other train operating companies may be forced to pay attention.